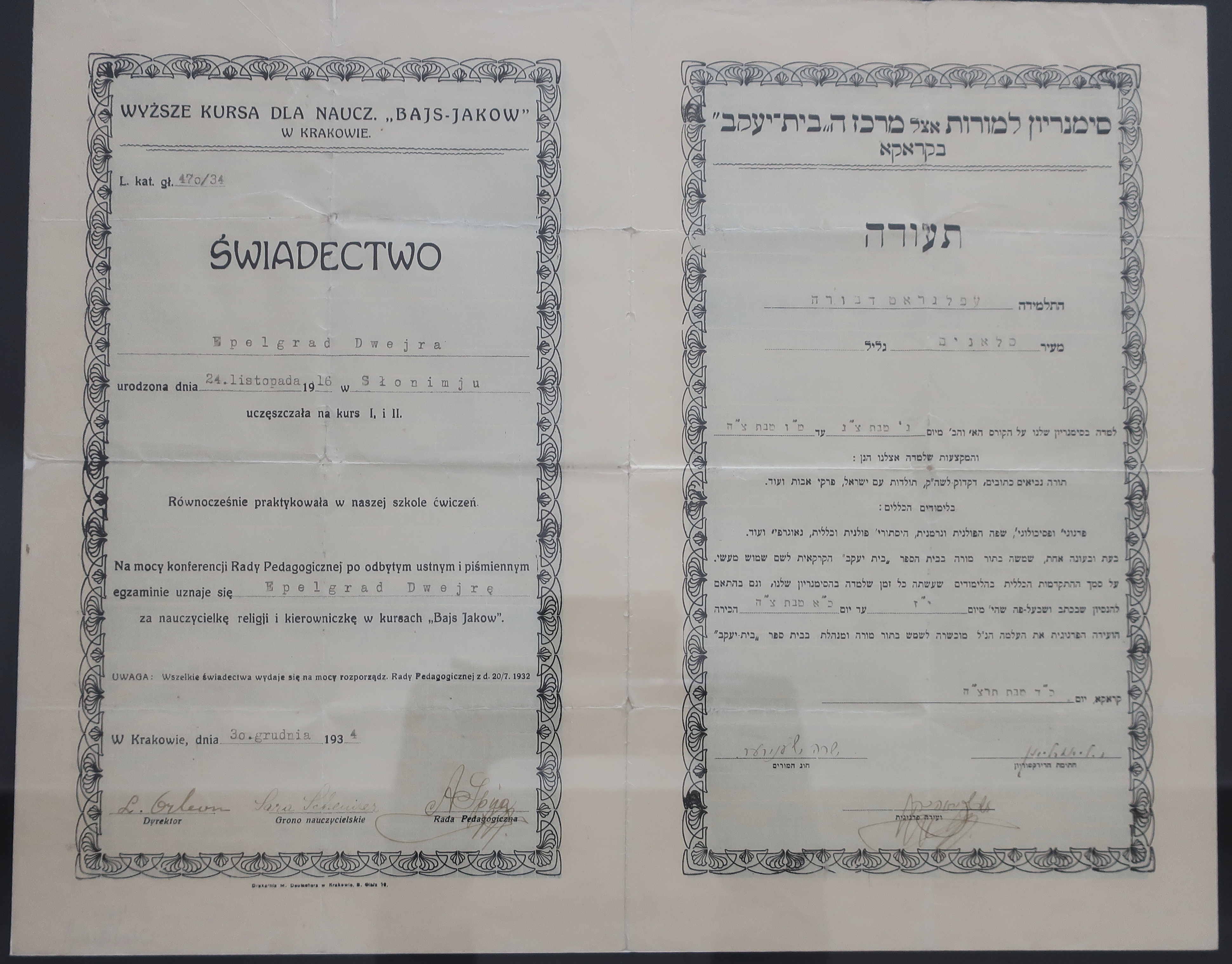 Diploma of Devorah Epelgrad.
Translation of the Hebrew:
The Teachers' Seminary in association with the Bais Yaakov Central Office (the Mercaz) in Kraków.
Diploma.
The student: Devorah Epelgrad, from the city of Slonim, studied in our seminary for the two-year program from Teves 3, 1933, to Teves 15, 1935 [January 1, 1933-December 21, 1934].
The courses she took include: Torah, Prophets and Writings; Hebrew grammar; Jewish history, Pirkei Avos, etc.
The secular studies program included pedagogy and psychology; the Polish and German languages; Polish history, geography, etc.
At the same time, she worked as a teacher in the Kraków Bais Yaakov, as part of her practicum.
In recognition of her general progress in these studies throughout her time in the seminary, and also in accordance to the result of the written and oral exams that were held from Teves 17-21, 1934 [December 23-27, 1934], the pedagogical committee recognizes the above-named student as certified to serve as a teacher and school director in a Bais Yaakov school.
Signed: Teves 24, 1934 [December 30, 1934], Kraków.
The Director: Y.L. Orlean; For the Faculty: Sarah Schenirer; The Pedagogic Committee: Asher Spira, the Cohen.
Tags: