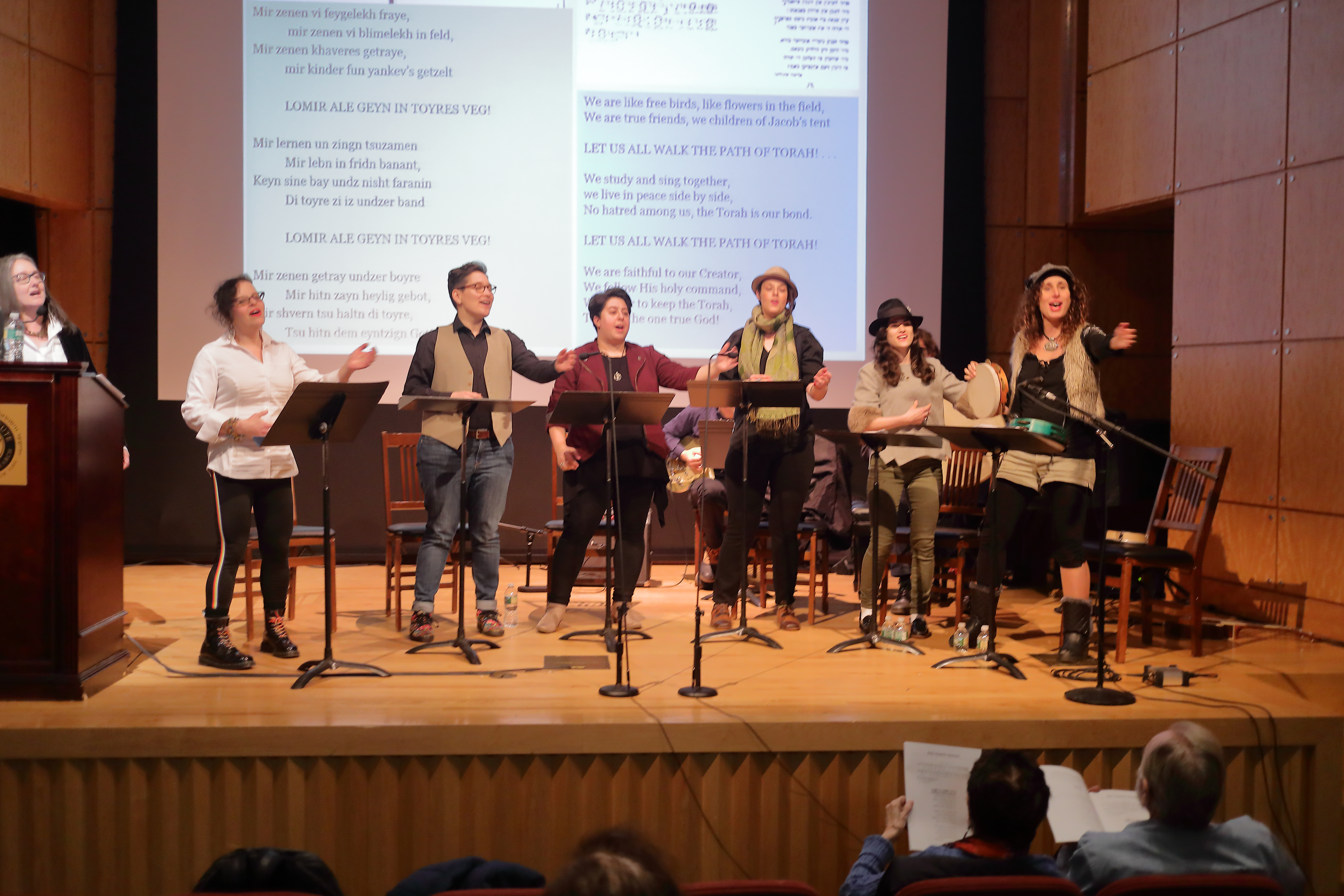 Two weeks ago, Naomi Seidman wrote about the Bais Yaakov songbook that she found in the YIVO archives. That blog post includes video of the very first contemporary performance of the songs, arranged by Basya Schechter, at UPenn. Naomi and Basya continue to work on those songs and others, most recently at an Archive Transformed workshop in Boulder, Colorado.
On March 24, 2019, a group of Bais Yaakov graduates, myself included, performed the songs as part of an event at YIVO where Naomi delivered a lecture about the subject matter of her book, Sarah Schenirer and Bais Yaakov: A Revolution in the Name of Tradition.
As Naomi explains in her lecture, plays – and extracurricular activities in general – are a major part of the Bais Yaakov experience. So when we all got together in Basya's apartment a week before the event at YIVO to rehearse the songs, there was an air of familiarity to the activity for all of us. How many hours had we all spent staying late after school to practice for plays and choirs, for school shabbatons and Mishmeres and G.O. and chesed?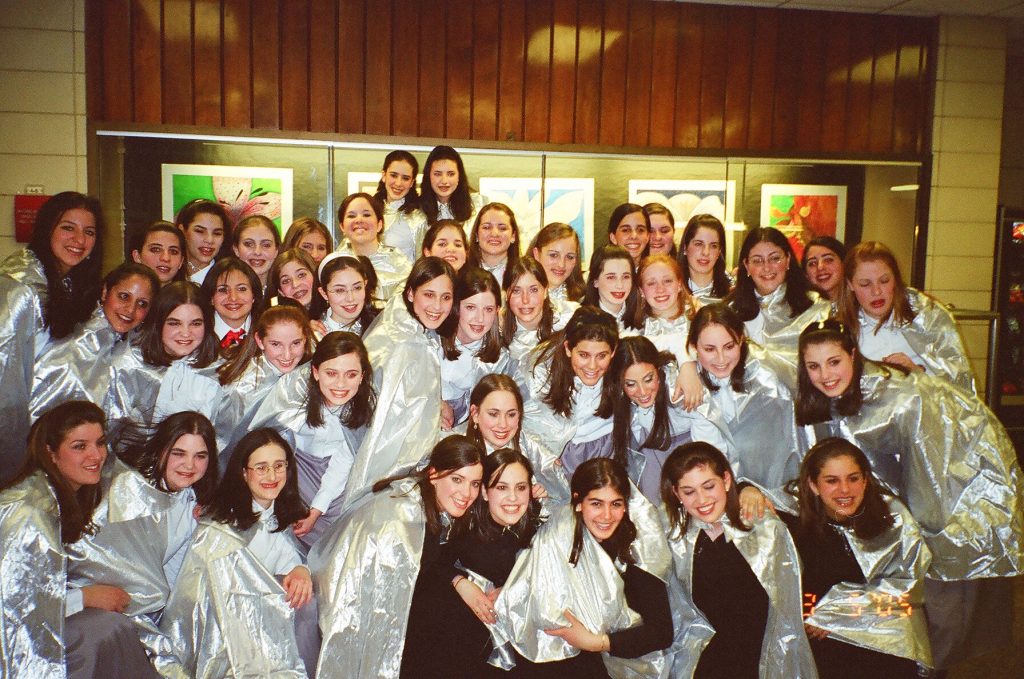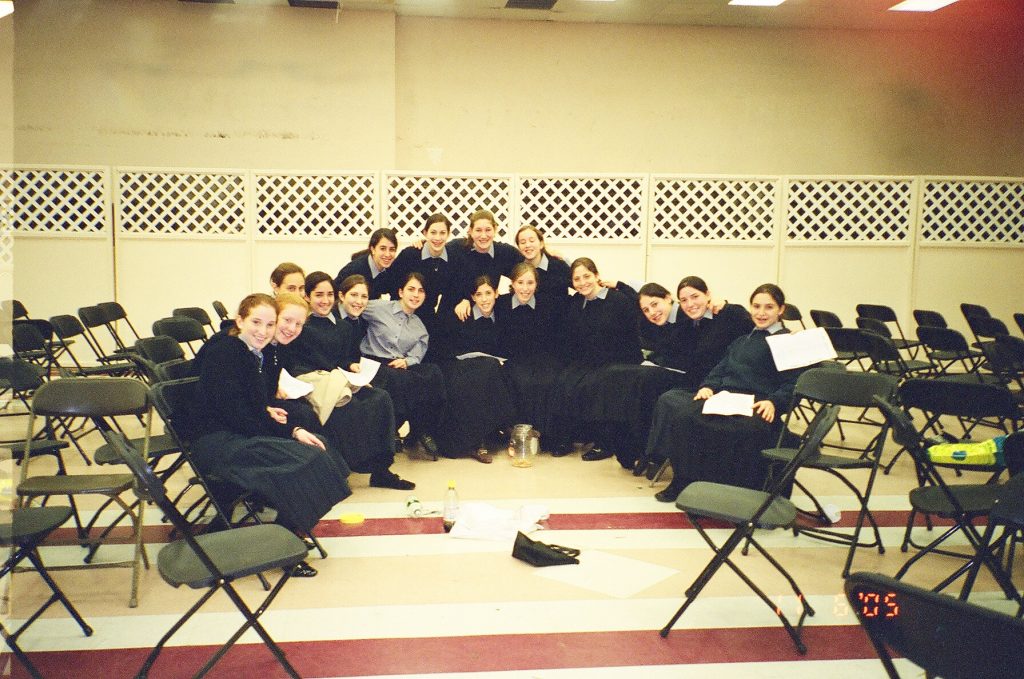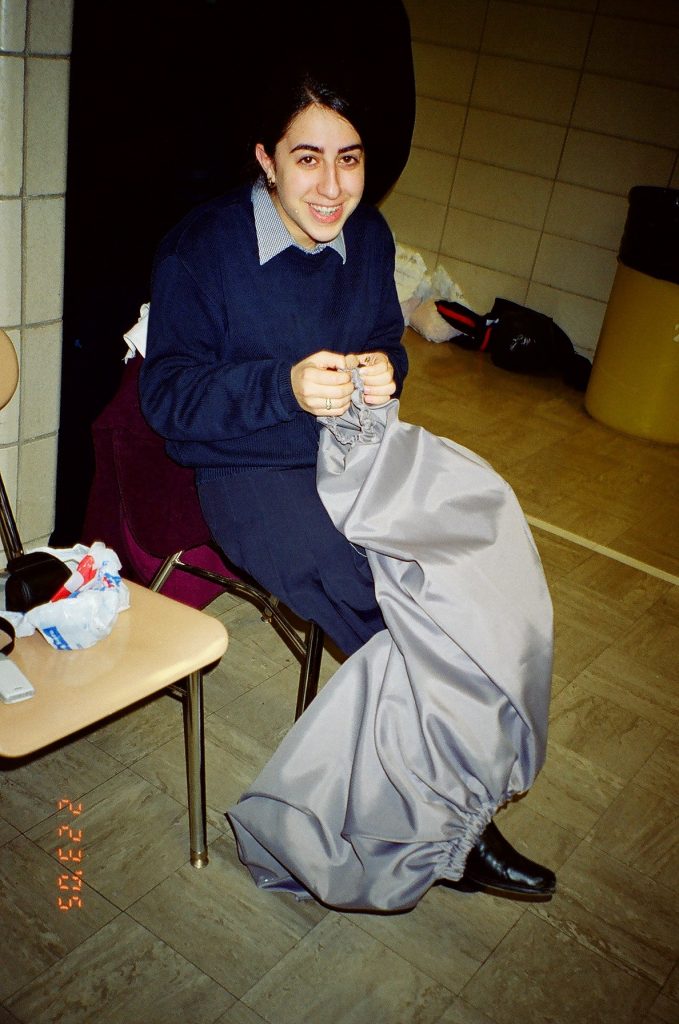 As we figured out the melody and harmony and arrangement for each song, it was work. And when we put it all together and sang each song, it was magic – it was like a kumzitz, those hours and hours we spent as Bais Yaakov students sitting on floors and at long tables, arms around each other's shoulders, singing together. Adding motions was another level of nostalgia.
Of all the songs we sang on March 24, 2019, I had only heard one of them before. But it still felt like singing songs I had known my whole life – it's not the melodies or the lyrics themselves that make that happen. It's the ta'am, the feel and atmosphere of the songs as a whole. We may not have sung these songs that Bais Yaakov girls of interwar Europe sang, but we are part of the same Bais Yaakov movement, and this experience connected us across decades and oceans. 
You can clearly see the joy and fun we have performing on stage. This is a group of people I had met exactly one week before the performance, but that's what a shared history can do – we became instant shvesters, connected by the Bais Yaakov history we shared, amplified by the songs.
You can also clearly see that none of us on the stage followed in the path our Bais Yaakov teachers and principals would have wanted. We are academics and performers, some of us parents and spouses – though perhaps not in the way our teachers would be proud of. Singing these songs was not pure unmitigated sweetness. 
Rivky Grossman reflects:
"I rarely sing traditional stuff. I haven't immersed myself in anything frum or Bais Yaakov related in so long that at first it came with an almost full on resistance, like NO way am I doing this!
But I let the resistance pass, and I started to realize there's a nostalgic sweetness. And inside of that sweetness, some calm entered in, and then there's community, and through joining all of us together, that sweetness and calm and relatability expanded much more to allow room for the academic part, the emotional part, the traditional part – all rolled into one big curious and uniting force. We shared music and channeled our uniqueness from our present day beings.
Weird, silly, special, bittersweet. Lovely."
The video below, recorded and posted by YIVO, includes Naomi's lecture as well as the songs. The songs are at the following moments in the video: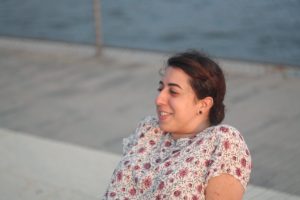 Dainy Bernstein is a PhD Candidate at the CUNY Graduate Center. Their dissertation is tentatively titled Suffering, Sacrifice, Saints, and Survival: The Construction of a Jewish Past in American Haredi Children's Literature and Education, 1980-2000.